Administration and Committees of the Department
Department Chair 
Iossif Papadakis
Iossif Papadakis received his BSc in Physics from the University of Athens in 1989 and his PhD in Astrophysics from the Queen Mary & Westfield College of the University of London (UK) in 1992. In 2003 he commenced his appointment as an Assistant Professor at the University of Crete, he was promoted to an Associate Professor in 2009 and to a Professor in 2014. He is serving as the Chairman of the Department of Physics since November 2015. His research interests are in Extragalactic Astrophysics, with main emphasis on active galaxies related studies.
Phone: +30-2810-394302
E-mail: chair@physics.uoc.gr 
 
---
Department Deputy Chair
Theodore Tomaras
Theodore Tomaras received his PhD in Physics in 1980 from Harvard University, USA. He came to the University of Crete as an Associate Professor (1989-95) and was elected Professor in 1995. He has served as Chairman of the Department of Physics in the period 1995-99. His research interests include the Phenomenology of Elementary Particles, Solitons in High Energy and Condensed Matter Physics, The Physics Beyond the Standard Model, String Theory Phenomenology, Classical and Quantum Gravity, and aspects of Inflation and de Sitter Cosmology.
Phone: +30-2810-394206
E-mail: tomaras@physics.uoc.gr 
 
---
Secretary of the Department 
Eleni Kantidaki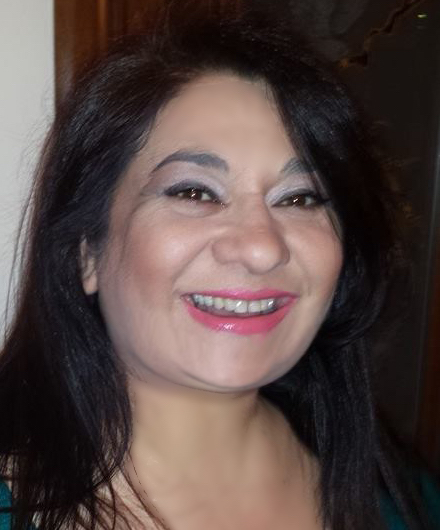 Administrative Secretary
Phone: +30-2810-394308
E-mail: kandida@physics.uoc.gr 
 
 
 
 
 
---
Committees of the Department
Undergraduate Program Committee (Approved: 14/12/2015)
V. Charmandaris (Chair), D. Charalambidis,  A. Georgakilas, I. Kiritsis, K. Tassis, Ν. Tsamis
Commitee of the Masters Program  "Advanced Physics" (Approved: 30/11/2015)
Ν. Tsamis (Director), X. Zotos (Deputy Director), V. Charmandaris,  Α. Georgakilas, P. Rakitzis
Commitee of the Masters Program  "Photonics and Nanoelectronics"  (Approved: 11/6/2018)
A. Georgakilas (Director), P. Rakitzis (Deputy Director),  V. Charmandaris, Ν. Tsamis, Z. Zotos
Self-Evaluation Committee (ΟΜΕΑ) (Approved: 30/11/2015)  (Approved: 11/6/2018)​
V. Charmandaris (Chair), E. Iliopoulos, P. Rakitzis, Ν. Tsamis, G. Tsironis
Committee on Security & Health (Approved: 18/7/2016)
I. Papadakis - Department Chair, Role: contact with the fire brigate and evacuation of Bldg.
Ε. Iliopoulos, Role: contact with bldg custodians
Α. Zezas, Role: cotrol of fire extinghuishing  system
Ε. Pattakou, Role: secretarial support
Ι. Giannakidis, President of Student Union
---
Last Update: 23/11/2018 9:41:04