Local Folders
In certain cases, you may want to save specific e-mails locally in your PC and not in the mail server of the Department. In order to do that, you must create a new folder, through your e-mail client, not in the server but locally in your PC. This can be achieved if you click on the option "Local Folders" or "On My Mac".
The procedure to be followed in order to move your e-mails or folders to your pc is simple and it is described below:
You can create a new folder under "Local Folders":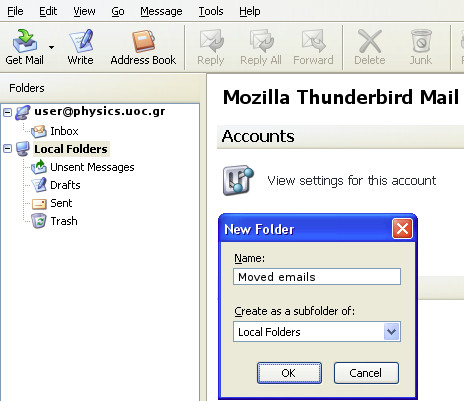 Choose the messages you want to move and move them at the folder created under "Local Folders" either using drag n' drop, or using the next menu: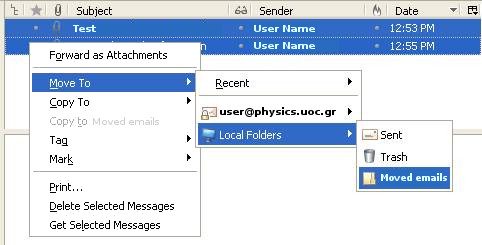 If you want to move a whole folder, you follow the same procedure but by selecting the whole folder this time.