Fotakis Constantinos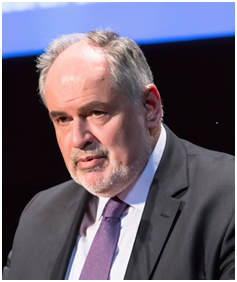 Education:
Constantinos Fotakis obtained his BSc in Chemistry from the University of Athens in 1973 and his PhD in Chemical Physics from the Univ. of Edinburgh (UK) in 1977. His academic genealogy tree is here.
Career:
From 1977-1983 he was Research Associate and Instructor at the Univ. of Edinburgh and the Central laser Facility of the Rutherfor-Appleton Laboratory at Oxford University. In 1984 he joined the Univ. of Crete as an Associate Professor and in 1989 he became Full Professor. He was the Chairman of the Scientific Board of the National Research Center 'Democritos' (1994-1996) and the Director of the Institute of Electronic Structure and Laser (IESL/FORTH) from 1997 until 2013. From 2011 until 2016 he served as the Chairman of the Board of Directors of FORTH. During the period 2015-2019 he served as Alternate Minister responsible for Research and Innovation, in the Ministry of Education. He retired and was elected Emeritus Professor in 2017.
Interests:
His research interests are in the fields of laser spectroscopy and photonics; in particular, laser interactions with materials and biomaterials and related biomedical diagnostic and processing applications.