Psaltis Demetri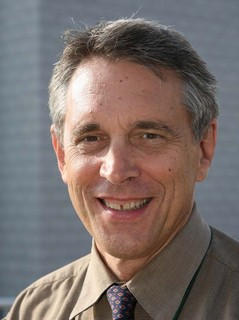 Education:
Demetri Psaltis received his B.Sc. in Electrical Engineering and Economics in 1974, as well as his M.S. and Ph.D. in Electrical Engineering (in 1975 and 1977 respectively), all from Carnegie Mellon University (USA).
Career:
From 1977 until 1979 he was a research associate at Carnegie Mellon University. He joined the faculty of Electrical Engineering at Caltech (USA) as an assistant professor in 1980, becoming associate professor in 1985 and professor in 1990.  He was the "Thomas G. Myers", Professor of Electrical Engineering, California Institute of Technology during 1996 – 2008. In 2007 he moved to EPFL (Switzerland) as Professor and Director of Optics Laboratory and served as the Dean of the School of Engineering from 2007 until 2016. He became Honorary Professor at the Dept. of Physics of the Univ. of Crete in 2020.
Professor Psaltis has received numerous awards and honors including: the 1990 International Commission of Optics (ICO) Prize for contributions in Optical Information Processing, the 2002 NASA Space Act Award, the 2003 Humboldt Research Award for Senior U. S. Scientists, the 2003 Photorefractive Conference '03 Best Application Conference Prize, the 2006 SPIE Dennis Gabor Award, the 2012 OSA – Emmett N. Leith Medal, the 2016 OSA – Joseph Fraunhofer Award/Robert M. Burley Prize. He is  Society of Photo-optical Instrumentation Engineers, Fellow (1986), Optical Society of America Fellow (1989), IEEE Fellow (2005), EOS Fellow (2012).
Interests:
Optical Imaging and Holography, Biophotonics, Optofluidics, Energy.