Rakitzis Theodore - Peter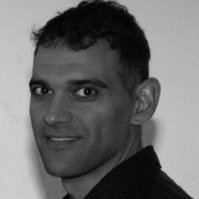 Office:
111 Physics Bldg. & FORTH
Education:
Peter Rakitzis received his Ph.D. from Stanford University in 1997, for the experimental study of atomic and molecular angular momentum in bimolecular reactions. His academic genealogy tree is here.
Career:
He served as a research associate at Stanford University (1997-1998) and FORTH / IESL (1999-2000). In 2001 he was elected as a Lecturer at the Department of Physics of the University of Crete and promoted to Assistant Professor in 2006. In 2008  he was awarded an ERC Starting grant entitled "Time-resolved Ring-Cavity-Enhanced Polarization Spectroscopy (TRICEPS)". He became Associate Professor in 2011 and Professor in 2016.
Interests:
Interference phenomena in molecular photodissociation, and production of spin-polarized atoms. The role of angular momentum in atomic and molecular collisions. Absorption and polarization spectroscopy in linear and ring cavities.